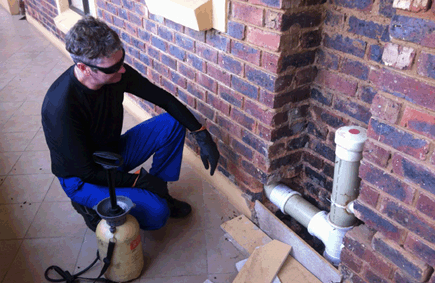 Bee Nest Removal?
You have come to the right place!
Our Bee Removal Professionals with over 30 years in the business will remove your bees safely and professionally. Once we removed your bees, you will be bee free.
With over 30 years as beekeepers, we have performed thousands of successful bee removals in Johannesburg and surronding areas over the years. Bees are quite simple to understand but have some swarming attack triggers like setting fires - this is never a good idea and is to be avoided at all costs. People often confuse this as beekeepers use smokers which makes them sleepy - we never use fire.
More than a few of our customers have dubbed us the "Bee Whisperers", and now the name has stuck.